Jeep Head Gasket Replacement Service
Jeep Head Gasket Replacement Service
The head gasket on a Jeep serves a very important purpose. It seals the seam between the cylinder head and the engine block where the pistons are located. This keeps the internal combustion process contained and it prevents the oil and coolant flowing through the engine and cylinders from mixing together and causing serious damage to the engine and cylinder parts. If you notice the head gasket is failing in the Los Angeles area, you should head to Los Angeles Chrysler Dodge Jeep Ram to have it serviced immediately before irreversible damage your engine happens.


Schedule Service




Signs of Needing Jeep Head Gasket Replacement Service
A few signs that will alert you to the need to get your clutch serviced:
The engine gets too hot and the cylinder head warps. The warping will cause the cylinder head to press down on different parts of the gasket and damage it. The warping will also cause small openings to appear in the seam that will allow oil and coolant to seep out of the crack.
The other condition is when the timing of the combustion becomes distorted and the pre-ignition and detonation of the cylinders can damage the gasket as well as other major parts of your engine.
You can tell when a head gasket is failing when you see oil and coolant puddled under your Jeep, white smoke emits from the tailpipe, your engine overheats a lot, air bubbles appear in the coolant in the reservoir, the oil in the engine turns a milky white color, and your spark plugs start to get plugged up. If any of these things happens, call us right away.
Why Should I Schedule a Jeep Head Gasket Replacement Service?
Working on the head gasket takes training, experience, and patience. The cylinder head has to be taken off of the engine block which will expose the internal combustion parts of the engine. You have to be very careful to keep things clean and orderly to do the replacement job correctly. You also need to service the Jeep periodically to make sure other parts like the thermostat are working well to allow the coolant to lower the temperature of the engine so it does not overheat.
Schedule Service
Why Choose Los Angeles Chrysler Dodge Jeep Ram?
When it comes to servicing the head gasket and related parts on a Jeep in the Los Angeles, Huntington Park, and Lynwood, CA, communities, you should come to Los Angeles Chrysler, Dodge Jeep Ram. We have CDJR certified technicians that are qualified to perform all your servicing needs. Our technicians use state-of-the-art equipment and genuine mopar parts to perform all the work while you sit comfortably in our waiting room. If you need express service, we can arrange for that, too.
---
Los Angeles Chrysler Dodge Jeep Ram Service Center Amenities
Kids Play Area
Complimentary Beverage & Coffee Bar
Complimentary Snacks
Beautiful New Facility
Luxuriourus Waiting Lounge
Vending Machines
Certified Mopar Technicians
Friendly and knowledgeable Service Advisors
---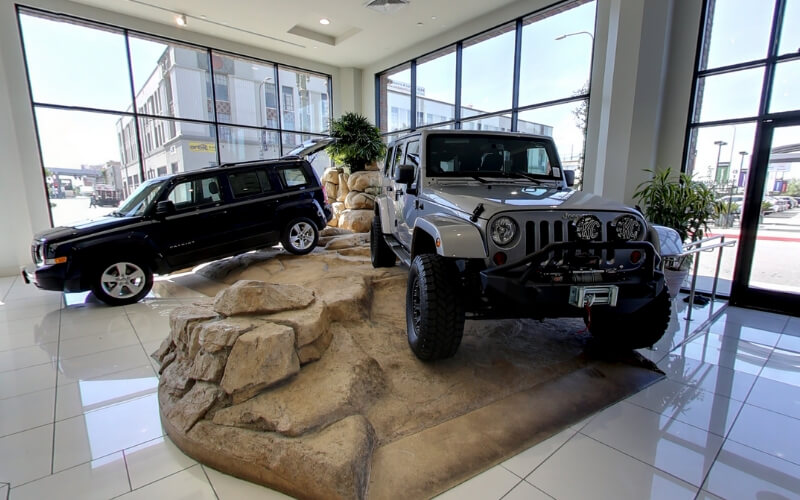 ---
---
Dealer Wallet Service Marketing & Fixed Ops SEO by
---