Spark Plug Replacement Service
Spark Plugs 101
Small yet mighty, spark plugs are the engine component with one critical function: 1.) Providing the electrical spark that ignites the air-fuel blend. Because spark plugs will ignite fuel up to thousands of times every minute, it is clear that a new set of spark plugs will contribute to engine performance, driving comfort, and fuel efficiency. Due to the spark plugs' position in the engine, it is subjected to intense pressure, power from ignition coils, heat, oil, fuel, and additives that can cause them to foul over time. Through a careful inspection, a certified technician can look at the business end of the spark plugs and be able to have a good idea about what is wrong. For example, by examining the spark plug's gap, color, and deposit formation, a certified technician can identify engine performance deficiencies and replace spark plugs as needed to get you on the road with an engine at peak performance and factory specifications.
Schedule Service
What are the Warning Signs of Fouled Spark Plugs?
Fouled Spark Plugs are performance-killing & efficiency-reducing for the engine. If you are starting to have a problem with one or more of your spark plugs, we recommend monitoring your vehicle and engine performance for any of the warning signs that one or more of the spark plugs are fouled. Fixing fouled spark plugs is convenient, hassle-free, and price-effective when you schedule a Spark Plug Replacement Service at Los Angeles Chrysler Dodge Jeep Ram. Here are the most common warning signs of fouled Spark Plugs include:
Rough engine idle
Engine misfires
Increased fuel consumption / decreased fuel mileage
Poor acceleration
Sluggish throttle response
Difficulty starting the engine
Schedule Service
Genuine Spark Plug Replacement Service
At Los Angeles Chrysler Dodge Jeep Ram, we encourage all of our customers to schedule a Spark Plug Replacement Service if you have one or more warning signs of fouled spark plugs. Schedule a Spark Plug Replacement Service today, and we'll have one of our many certified technicians install the genuine manufacturer-approved spark plugs rigorously tested for fit and performance in your vehicle. Los Angeles Chrysler Dodge Jeep Ram is located in the Los Angeles metropolitan area near Huntington Park and Lynwood, California.
---
Los Angeles Chrysler Dodge Jeep Ram Service Center Amenities
Kids Play Area
Complimentary Beverage & Coffee Bar
Complimentary Snacks
Beautiful New Facility
Luxuriourus Waiting Lounge
Vending Machines
Certified Mopar Technicians
Friendly and knowledgeable Service Advisors
---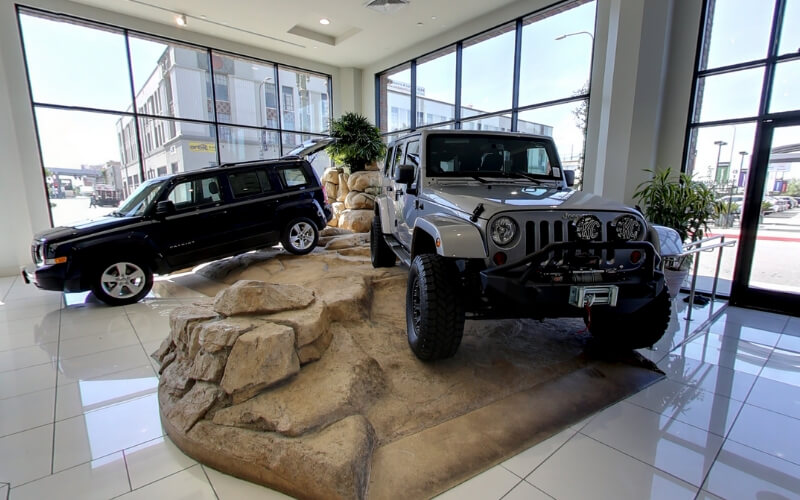 ---
---
Dealer Wallet Service Marketing & Fixed Ops SEO by
---