Mopar Fuel Filter Replacement Service Los Angeles, CA
Mopar Fuel Filter Replacment Service Los Angeles, CA
Your car has plenty of filters for its most vital components. That's no surprise to anyone. But the amount of time drivers let their filters go unchanged can be detrimental to the performance of the vehicle. Your fuel filter is one of the less popular filters and areas of maintenance that likely go a little more unnoticed than you want to admit. The fuel filter keeps debris like grit and gunk from getting into your fuel injectors or carburetor. When this particular filter gets too clogged, it cuts down on the fuel that gets to your engine.
The solution? A fuel filter replacement.
Schedule Service
Signs you need your fuel filter replaced:
Lack of engine power - an overall lack of power to your engine can be due to the lack of fuel getting to the injectors. A dirty fuel filter is the likely culprit of this. When this occurs, the engine goes "limp" and the check engine light will ignite on the dashboard.
Engine stalling - when the engine loses power after being strained too hard during acceleration to going up a steep incline, the fuel filter may be to blame. When it gets clogged with debris, it once again limits the amount of fuel getting through it. Under normal driving conditions this is a non-issue, but the second you need that extra push, problems could arise.
Engine misfire - if this randomly occurs without prior warning or indication, the fuel filter may be restricting the amount of extra fuel getting to one or more of the injectors. This typically occurs as an error code then the car needs the extra push going up a large hill.
Addressing these problems sooner rather than later is key to maintaining car health and optimal performance. If you notice any of these signs we highly recommend bringing in your car immediately to avoid costly and unnecessary repairs.
Schedule Service
Schedule Fuel Filter Replacement Service at Los Angeles Chrsyler Dodge Jeep Ram
At Los Angeles Chrysler, Doge, Ram and Jeep, our factory trained and certified technicians work hard to quickly and accurately diagnose your vehicle. We understand getting your car serviced when it needs to be can be a hassle, which is why we offer work-friendly hours during weekdays and also on Saturdays. We are happy to be the go-to certified dealer and service center for drivers all around the Los Angeles, Huntington Park and Lynwood, CA areas.
---
Los Angeles Chrysler Dodge Jeep Ram Service Center Amenities
Kids Play Area
Complimentary Beverage & Coffee Bar
Complimentary Snacks
Beautiful New Facility
Luxuriourus Waiting Lounge
Vending Machines
Certified Mopar Technicians
Friendly and knowledgeable Service Advisors
---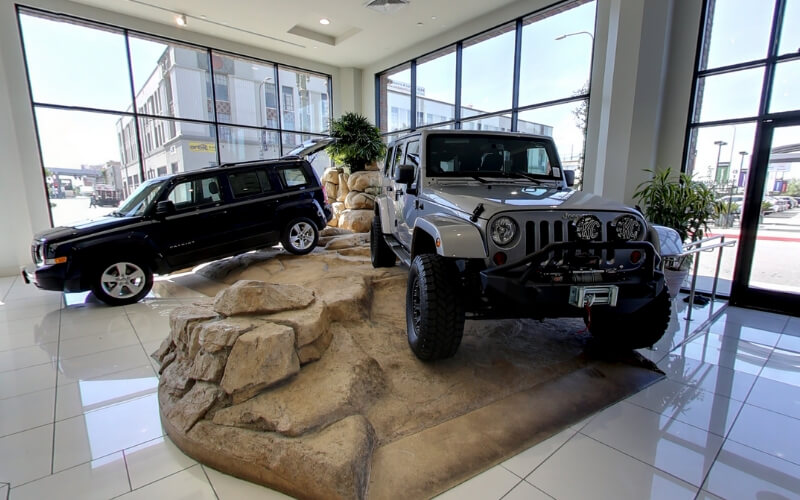 ---
---
Dealer Wallet Service Marketing & Fixed Ops SEO by
---