Exhaust System Service & Repair
What is an Automotive Exhaust System?
Every vehicle with a fuel-driven engine has an exhaust system responsible for two primary tasks – reducing engine noise & moving dangerous gasses away from the vehicle. To get these two jobs done, the exhaust system relies on several vital parts including the exhaust manifold, oxygen sensor, catalytic converter, exhaust joints, muffler, and hangers. The muffler might seem like an unnecessary component, but we guarantee that the neighbors are glad that it is working well. When a muffler malfunctions, the neighbors will immediately know about it because of the horrific noise. Also important to note is that any problems causing leaks in the exhaust will surface as emissions issues because the harmful gasses supposed to leave the tailpipe are now escaping somewhere else in the system, which is an environmental concern for us at Los Angeles Chrysler Dodge Jeep Ram.
Schedule Service
Symptoms of a Faulty Exhaust System
A problematic exhaust system is a severe threat to both the engine and the environment. While the engine requires good airflow out the exhaust to operate at peak performance, the environment is happy when the exhaust system is sealed, and the catalytic converter removes dangerous gasses, such as carbon monoxide, nitrogen oxide, and other hydrocarbons. For these reasons, we recommend monitoring the vehicle and its exhaust for any of these symptoms of a faulty exhaust system component in need of an Exhaust System Service & Repair:
Noisy engine
Burning smell from under the hood
Reduced fuel efficiency
Decrease in horsepower
Sluggish acceleration
Schedule Service
Repair your Exhaust problem today at Los Angeles Chrysler Dodge Jeep Ram
If you are experiencing any of the symptoms of a faulty exhaust system, repairing the issue is convenient, price-effective, and hassle-free at Los Angeles Chrysler Dodge Jeep Ram. We have a crew of certified technicians with accredited service protocols and state-of-the-art equipment ready to handle your Exhaust System Service and Repair. Gain peace of mind with an Exhaust System Service and Repair at Los Angeles CDJR because you know that we understand your car, truck, van, crossover, or SUV inside and out. Los Angeles CDJR is conveniently located in the Los Angeles metropolitan area near Huntington Park, and Lynwood, California.
---
Los Angeles Chrysler Dodge Jeep Ram Service Center Amenities
Kids Play Area
Complimentary Beverage & Coffee Bar
Complimentary Snacks
Beautiful New Facility
Luxuriourus Waiting Lounge
Vending Machines
Certified Mopar Technicians
Friendly and knowledgeable Service Advisors
---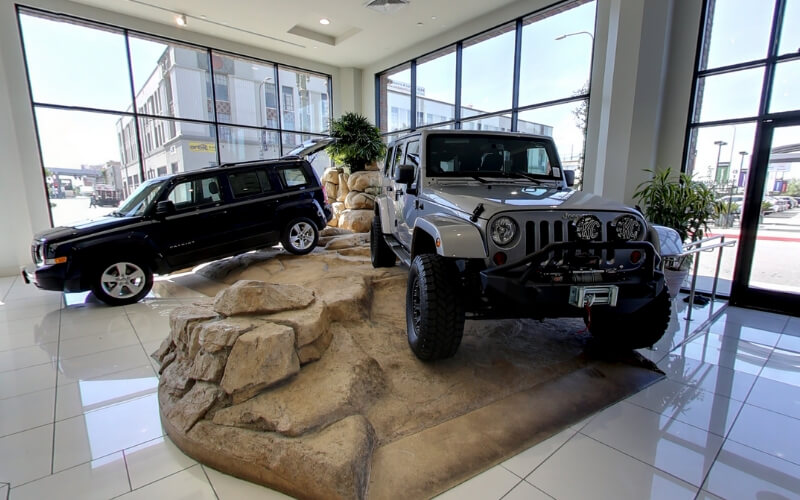 ---
---
Dealer Wallet Service Marketing & Fixed Ops SEO by
---