2007-2013 Jeep Wrangler Takata Airbag Safety Recall Information
2007-2013 Jeep Wrangler Takata Airbag Safety Recall Information
Is your Jeep Wrangler a model from 2007 to 2013? It's likely that it is part of the Takata Airbag Recall, and if you haven't been informed of this already and have an appointment set for the repair, we highly recommend that you set an appointment for your free repair as soon as you possibly can.
Schedule Service
What's the Takata Airbag Recall?
About 19 different automakers were called to replace airbags on the front passenger side. These airbag parts made by Takata were installed in cars made from 2002 through 2015. Though not all makes and models were affected by this, a vast amount were and it's important to check if yours made the list - all you need is your VIN.
These airbags been known to deploy explosively, injuring and fatally harming those in its path. The heart of the problem lies in the airbag's inflator - where when explosively deployed, releases metal shards throughout the passenger cabin.
NHTSA Recall Guidelines
The National Highway Traffic Safety Administration determined the cause to be that some airbags use a propellant that doesn't have a chemical drying agent - an essential component. Environmental moisture, high temperatures and age can cause the bag to improperly inflate and send shards to vehicle occupants. With over 300 injuries to date, every manufacturer is working to fix all the recalled makes and models as quickly and efficiently as possible. With how large this recall is, there is also a strong possibility that the demands exceeds the supply and repairs may take longer than initially estimated.
Schedule Service
Schedule Takata Airbag Recall Service at Los Angeles Chrsyler Dodge Jeep Ram
All affected vehicles have either been contacted directly by Jeep or will be soon. If you think your Jeep might be compromised we recommend checking the list link above or calling 866-220-6765 to schedule this free repair.
In keeping with NHTSA's guidelines and service, vehicles in areas with the highest humidity will be targeted for repairs first. California luckily falls into this category and the projected timeline for repairs to be completed is within six to nine years from the recall date. Our team at Los Angeles CDRJ thanks everyone for their patience and cooperation as we work hard to accommodate every vehicle to get you back on the road safely. We are happy to be the go-to certified dealer and service center for drivers all around the Los Angeles, Huntington Park and Lynwood, CA areas.
---
Los Angeles Chrysler Dodge Jeep Ram Service Center Amenities
Kids Play Area
Complimentary Beverage & Coffee Bar
Complimentary Snacks
Beautiful New Facility
Luxuriourus Waiting Lounge
Vending Machines
Certified Mopar Technicians
Friendly and knowledgeable Service Advisors
---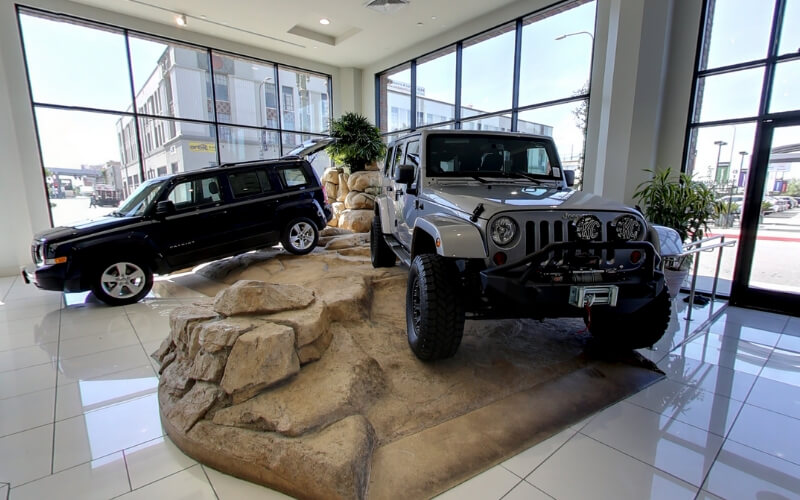 ---
---
Dealer Wallet Service Marketing & Fixed Ops SEO by
---